Find and Book Parking
Choose from millions of available spaces, or reserve your space in advance
Parking made easy
Life's too short to waste any time hunting for a parking spot. Not to worry, Parkonic has you covered.
Wherever, whenever
Choose from 1,000s of spaces across the UAE. Find your best option for every car journey.
Peace of mind
View availability information and parking restrictions. Reserve in advance at over 40,000 spaces.
Seamless experience
Pay for Parkonic spaces via the app or website. Follow easy directions and access instructions.
Parkonic Registered Locations
Find the locations where parkonic system is installed. Check the rates and available package on these locations.
Rent out your parking space
Make easy money by renting out your parking space. It's free to list and only takes a few minutes to get up and running.
List Parking
You can add a driveway, car park, empty hotel spaces or anything else
Control availability
Only rent out your spaces when it suits you - whether that is from 9 till 5 or all the time.
Get paid
Get regular bookings and payments straight to Parkonic account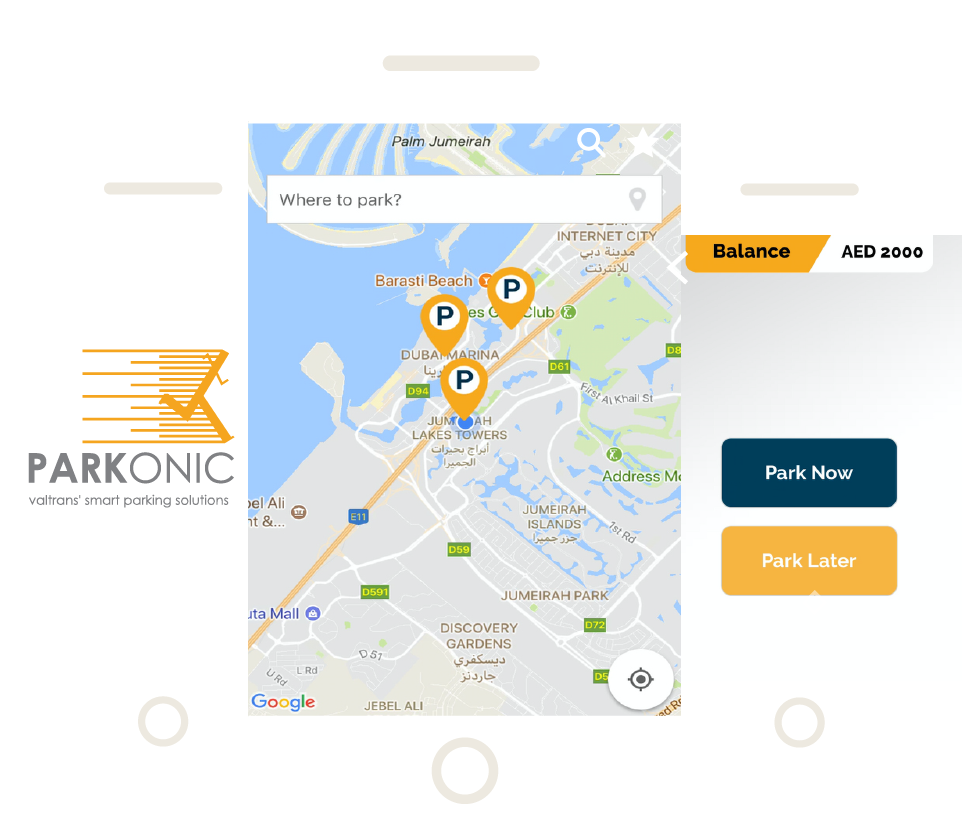 Application
Find & book parking in seconds with our Parkonic App Now!
Download our app today for Android or iOS, and have the power of Parkonic at your fingertips. Easily search for hourly , daily or weekly spaces and checkout in just a few taps.